I started painting when I read Helene Parmelin's account of Picasso at work: 'Taking a line for a walk…'
A French Influence
Irish Times art critic Aidan Dunne wrote that "Callan's work is like a love affair with French painting", a sharp observation since Callan began painting at Chateauneuf de Grasse in the South of France in the eighties and titled his first exhibition, staged at Dublin's Blue Leaf Gallery in May 2002, A Workshop in France. Callan continues to paint and exhibit, and also works in bronze and found objects.
ART SALES
Michael Feeney Callan's original artwork and limited edition signed prints can be purchased directly from this site.
Prices and purchase by e-mail.
Preview Upcoming Exhibition: By Commodius Vicus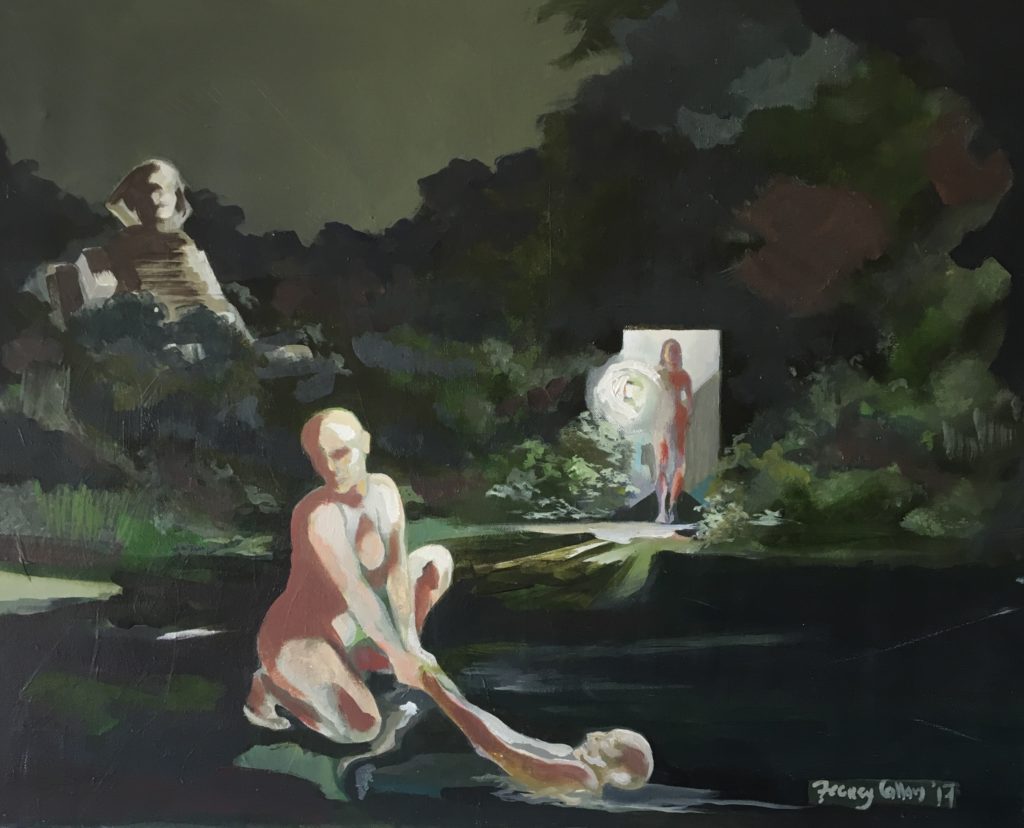 Prayerful Moment
Sketchbooks