Directing
Mike directed music videos before his debut series, My Riviera, filmed in the South of France with Roger Moore and Joan Collins. His bio-documentary film of balladeer Luke Kelly won a platinum disc for DVD sales.
As a writer dominated by a strong visual sense, directing was inevitable evolution for me. I'm just beginning and I've found a friend: Artemis, the iPhone app that replicates the viewfinder …
Michael Feeney Callan directing The 2UBE Live from LIPA (the Liverpool Institute for Performing Arts).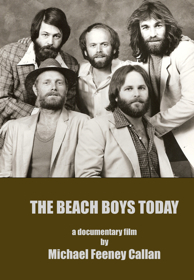 Michael Feeney Callan cites the music of Brian Wilson and The Beach Boys as a major influence on his work. "It's  the synthesis of ambition, creative experiment and stubborn optimism," says Callan. "Brian's songs first clicked with me when I was thirteen or fourteen, that amazing stretch from the good life surf songs to masterworks like Please Let Me Wonder in the lead up to Pet Sounds and SMiLE. Apart from the Beatles, no other music artists were as nimble and consistently inventive. They made me want to reach for peak experience in art, no matter what course my life took." Callan first met the Beach Boys in the 1980s and had "a great rapport with Al Jardine and Carl Wilson especially." In the early nineties Callan mailed copies of his biography of Sean Connery to Al and Carl. A year later Al phoned Callan and a potential bio-documentary was discussed. "Al emphasised the difficulty of communal agreement on such projects," says Callan, "but he was supportive and, with Carl, green-lighted the project. Al and Carl made it happen." Subsequently Callan joined The Beach Boys during their last days as a powerful, integrated touring band in 1992. Essentially led by Carl as musical director at this phase of their career, Callan's film highlighted a band of very individual personalities unified by an unshakable commitment to an absent Brian Wilson's music. Working with Carl – the voice of God Only Knows – was a career highlight, says Callan, who is also strongly defensive of Mike Love's continuing presence with the band: "Mike is still criticised and underrated by a wide community of observers who just don't comprehend his humour, his intelligence or the massive contribution he – along with Dennis, Dave, Al and Carl – made to building the most successful American band in history."
Callan's directorial debut, starring Joan Collins, Roger Moore, James Coburn, Charles Aznavour, Sylvia Kristel and Regine. The programme comprised six half-hour-long documentaries centred on probing biographical interviews by Callan and exploring the artists' individual relationships with the legendary Cote d'Azur. Callan calls the series "a love poem" to an area rich in art that he has loved, travelled and worked in for more than 25 years.
A documentary about Don Bluth and Gary Goldman who established an animation production studios in Ireland to rival Disney in the late 1980s and early 1990s. Written and directed by Callan, the film was commissioned by Bluth, and tied in with the release of the Warners' animation classic, Thumbelina. "Don and Gary were animation renaissance artists," says Callan. "They and they alone were responsible for kick-starting classical animation in the wake of Disney's abandonment of the form after Walt died. Without Don and Gary there would never have been a Lion King, nor the new, dynamic wave of millennial old-style annimation movies."
Luke Kelly – the performer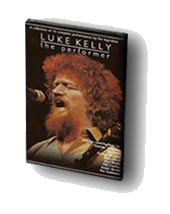 Eight weeks at n°1 in the DVD sales charts Christmas 2005 – January 2006 (Source: IRMA – Irish Record Music Association)
A return to directing after a decade working on, among other book projects, Robert Redford's biography. "It was a wonderful fusion," says Callan, "part biography, part musical. It covered so much of the ground I love, the stuff that inspires me. And Luke was an incredibly gifted man."
From the DVD sleeve notes: Donovan say him as a poet in the bardic tradition. Ralph McTell was "terrified" by the power of his voice. Mary Black saw him as a cornerstone of the Global Celtic revival. Luke Kelly, the legendary co-founder of the Dubliners, was many things to many people. But he is most cherished as a performer. Here, encapsulated in a deeply insightful and revelatory documentary film, are 19 rare live performances accompanied by commentaries from Luke's friends, collaborators, famous contemporaries and a newer generation of artists who embrace his legacy.
Perry Como's last ever television special, made for PBS, dramatically rounded off a dynamic 50-year career. Callan worked closely with Como on the script (Callan also co-produced and co-directed) and learned of the singer's obsessive devotion to his personal hero, Bing Crosby. "We spent evenings in his suite, playing with the words. He wanted to learn some Irish, and he wanted talk supercool. He said he wanted to sound just like Bing."